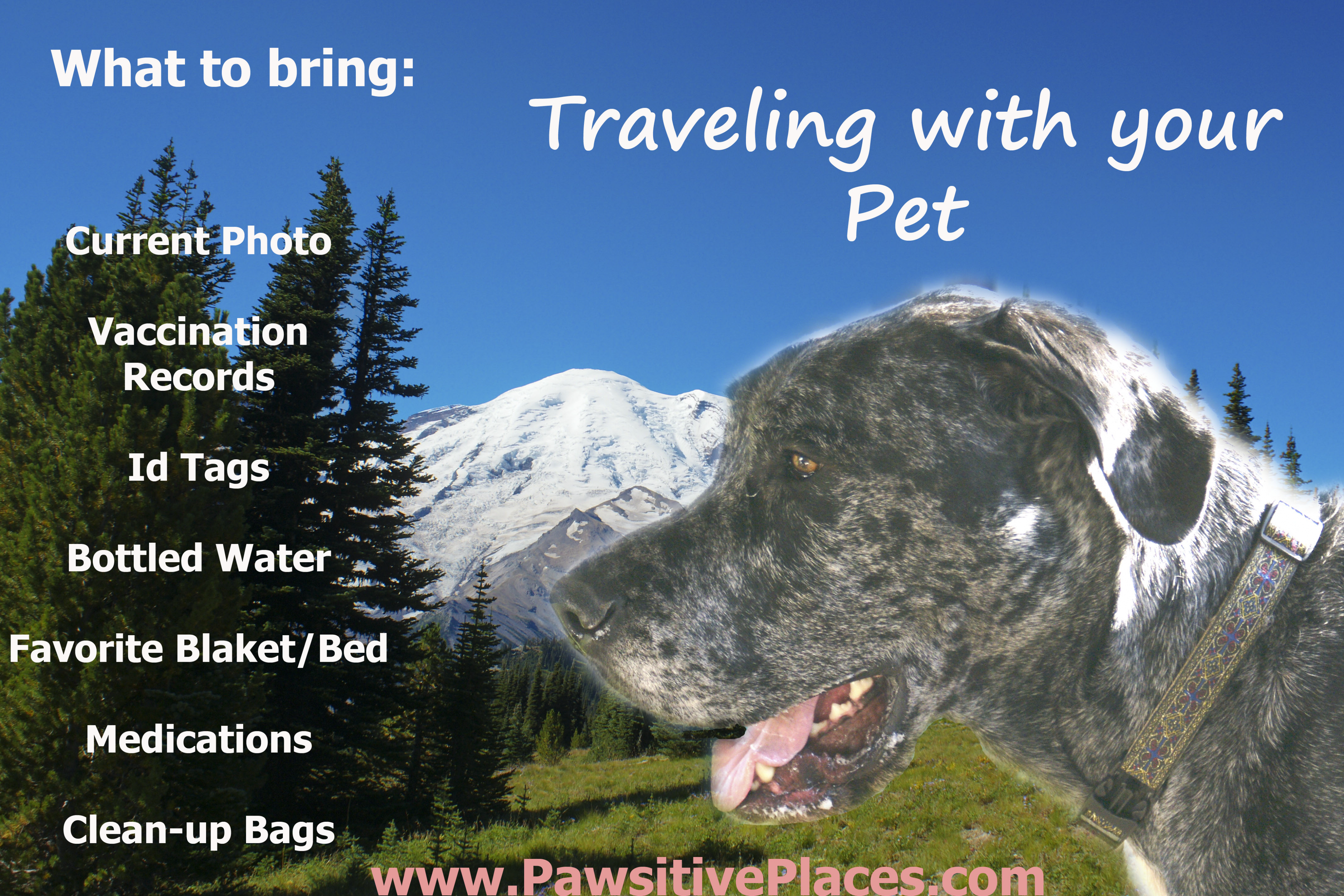 Travel Tips for Pets
Travel Tips
If your dog wears a harness, you will still need a collar with ID tags on him/her so that can stay on all the time
Some pets only want to drink their water. Start them on some bottled water before your trip so they are used to it, then use it while traveling. This also helps lessen loose stools on the road with new water.
Bring a recent photo or two of your pet so if they were to wander away you have a way to show people what they look like. You can also make pet flyers with it if needed.
This may be your pet's first road trip. Having items that are familiar to them can help them relax and feel safer. These can be their favorite blanket, a favorite toy or their crate.
Chew toys or treats are good to keep them busy and entertained on the road. One good treat is a frozen kong filled with dry food and wet food. This can get a bit messy so make sure you have an old towel or blanket down for them.
Keep an eye on the temperature. The car can heat up very quickly and that can be dangerous to your pet. Have one person stay with the pet while you go into the store. If you are sightseeing at a place that your pet can't go, see if you can get a sitter. The manager where you are staying may know some dog sitting places.
Petiquette
Make sure your pet is on leash unless you are at a off leash area. Many people enjoy seeing your dog, but may not want them running up to them. In a strange area your dog may get scared and run if a loud, unexpected noise happens like a loud plane or something.
Most lodging places do not want you to leave your dog unattended in a room. Please respect their rules so everyone can have a pleasant vacation. Ask if it is ok to leave them in a crate in the room.
  Remember to clean up after your pet, both outside and in. Pick up all food, even some he/she may have dropped out of the bowl. Pick up any small pieces of toys he/she may have left on the floor. Clean up after them when they go outside.
Items to Bring Checklist

Leash
Collar with ID Tags
Food Bowl
Water Bowl
Pet Food
Bottled Water
Clean up Bags
Vaccination Records
Recent Photo of your Pet
Favorite Toy/Treats
Blanket or Bed for Pet
Any Medications Pet is on
Crate/Kennel
Paper Towels or a Rag